Is the furnace not working? Call us for service, repair or replacement.
Our service and repair experts will keep you warm!
Tips for keeping your furnace up and running
So what are you supposed to do when your heater isn't working properly? Before you call the Heating experts at Bill's Heating & Cooling, you can try a few tricks to ensure your furnace requires professional service.
We offer some suggestions about what you could do before giving us a call. If the problem persists, our service techs would love the opportunity to come to your home or office and fix your unit quickly and with minimum fuss.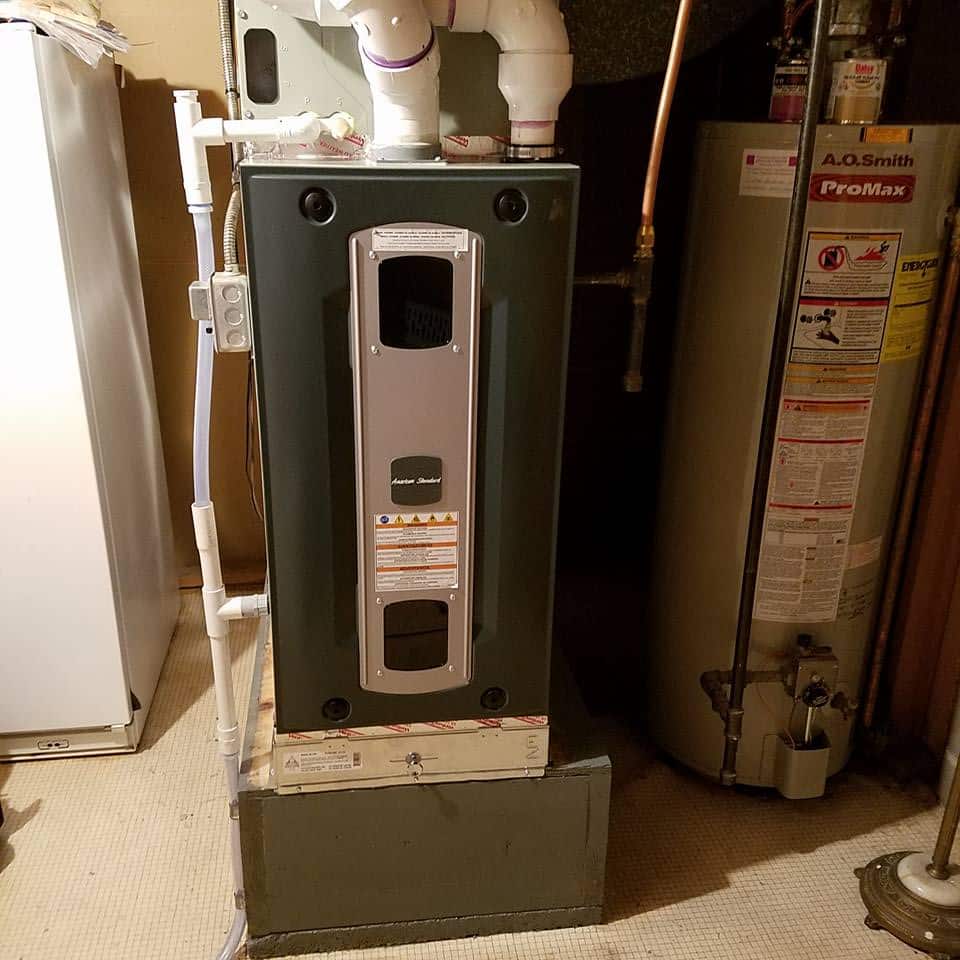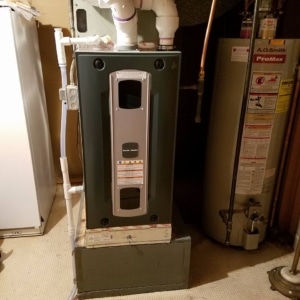 Is your heating not keeping you as warm as it should?
Set your thermostat to the most comfortable one, and leave it there. A heat pump does not operate as a conventional furnace. 'Juggling' the thermostat up and down will not save you money. It will increase your operating costs because if you suddenly turn it up more than 2 degrees, the auxiliary electric heat strips will kick on instantly. This action defeats the whole objective of a heat pump.
The coil on your outdoor heat pump unit will normally begin to frost over during cold weather operations. A sensor in the unit automatically stops the fan motor and reverses the refrigerant flow to send hot Freon through the coil to de-ice it. You will see steam coming from the unit and water dripping below the unit. After the coil is de-iced, the fan will start up again automatically, and steam will fly! Don't be alarmed… this is all a normal defrost operation.
If the fan motor doesn't start back up after defrosting, or if you see ice on the outdoor unit coil for more than 2 hours, turn your heat pump off immediately and call our team for service.
The obvious ones
To save money (and potential embarrassment- wink, wink), check to ensure the unit is turned on! Also, check your settings. Is it set to heating mode? Check your breaker box to verify the breaker is on. And lastly, make sure your gas is turned on (for gas heaters).
General Tips
Keep your furnace operating for as many years as possible by cleaning and replacing the filters once a month. Ensure warm-air registers, baseboard heaters and radiators are not obstructed by objects like furniture. You can do a few things to reduce your energy bill in winter. Set your thermostat to a comfortable temperature, and then leave it alone! Only vary the setting when you leave for work for the day by 2-3 degrees. And only heat a room when you're using it. Close the vents to rooms you are not using.
Other services
If nothing you try seems to get your equipment back to keeping you toasty warm, that's when you call or contact the experienced heating contractors from Bill's Heating & Air Conditioning for furnace repair or furnace replacement. We've seen every problem a furnace can have over the years, so we're the best bet for servicing, repairing or knowing when it's time to replace it as quickly as possible.
For dryness issues in your home during winter months, consider a Whole-Home Humidifier to add moisture to the air.