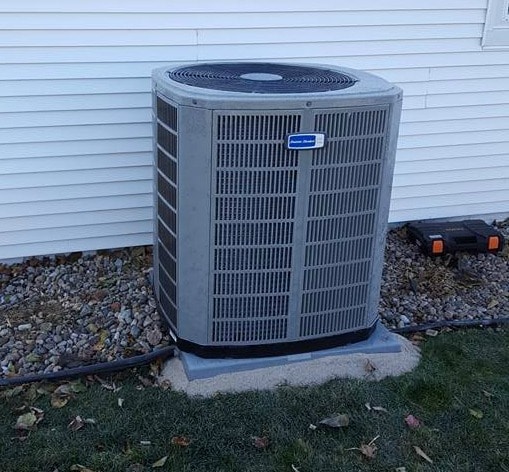 Bill's is your air conditioner company in Lincoln
We're a BBB member, we're licensed, and best of all we don't cut corners repairing, servicing or installing new air conditioning systems!
Call Bill's Heating & Air Conditioning for all your air conditioning services. We think it's more than just getting the job done to the highest standard that keeps the customers happy, it's also our great all-around service. We take care to keep your house clean, all our staff is amazing and we install only the best heating and air conditioning products so you can be confident we'll always come through for you in Lincoln.
Air Conditioner Company with Quick service
When you have a furnace or air conditioner breakdown, you don't want to be waiting around for the service team to show up, and you don't want to have them lingering around your home for any longer than they have to! We guarantee that our air conditioning services in Lincoln, NE are completed on time, every time, so you don't have to worry!
Get an AC tune-up today!
Knowledge and Experience
Air conditioning products and methods are constantly improving. So it's important that your air conditioning service provider is up to date with the latest industry knowledge. When you choose Bill's Heating & Air Conditioning, you just that! We're constantly researching the latest technologies to make sure our customers in Lincoln have the best AC services and products available to them.
When you're looking for air conditioning services, whether for repair, installation or general maintenance, put your trust in a team that really know what they're doing. Hire Bill's Heating & Air Conditioning. You'll be hiring a company that's been around since 1952. We'll let you do the math! Trust our experienced team to handle all your AC wants and needs.