Extend the Life of your Air Conditioner
Many of us never think about our air conditioner until something goes wrong and the inside of the house is hotter and more humid than it is outside. All of a sudden, all you think about is fixing your AC unit. Like any large appliance with many moving parts, air conditioners require maintenance. You can do things throughout the year to help extend the life of your unit. Replacement can be a heavy burden on your checkbook, so extending your unit's lifespan is smart.
Air Conditioner Tips for the Outdoor Unit
Keeping your outdoor unit running in top shape is important to the overall function of your HVAC system. Keeping your unit in a cool, shady spot is a good idea. Planting trees, bushes, or shrubs nearby that can shield the unit from the direct sun will often help with its overall efficiency. The more efficient your system works, the longer it can last. Be careful about how close the greenery is. It's important that nothing touches or blocks your unit from drawing air. When something blocks the air from flowing in freely, the air conditioner will have to work twice as hard to p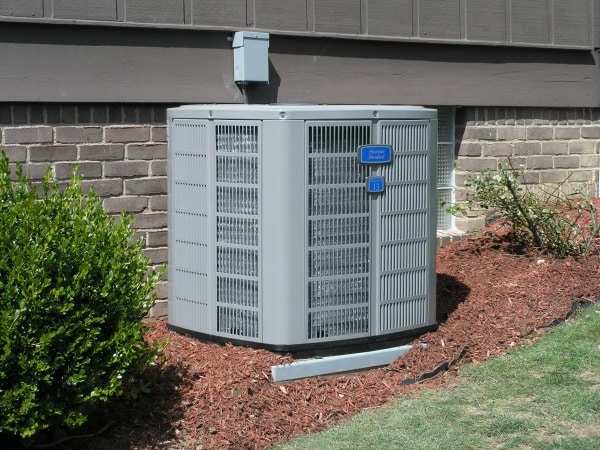 ull in enough air to cool, reducing efficiency.
Also, periodically checking your outside air conditioner is a good way to ensure grass, branches, or any other debris hasn't entered the unit. Check for debris after storms that might have become lodged in the unit. Carefully clear away any blockage only when the power is safely off.
Want to extend the life of your AC? Change your filter!
Don't forget the inside portion of your air conditioning. It also needs proper maintenance to extend its life. Replacing the filters every 30-60 days, especially during the summer months, is a good way to keep air flowing properly. Mark your calendar with reminders so you won't forget.
Signing up for an annual maintenance program through Bill's Heating & Cooling is a hassle-free way to take care of your AC system (and furnace) both inside and out. Proper maintenance is the biggest factor in determining the lifespan of your air conditioner. Having a professional, experienced, knowledgeable technician come out twice a year to your home is an excellent way to catch any issues early. Adding years to the life of your system will make your pocketbook happy.
Is it Time to Replace your Air Conditioner?
Unfortunately, all good things do come to an end, and eventually, an air conditioner will need to be replaced. An honest evaluation of your current system and the cost of repairs can then be compared to the option of installing a new unit. If a new air conditioner is the best choice for you, rest assured Bill's will provide top-of-the-line air conditioners and offer financing options that help ease the pain of paying for it. Keep your family cool all summer long with these small tips that can save you big.
This article was originally published in June 2016 and has been recently updated. 
https://billscooling.com/wp-content/uploads/2016/06/amer-stand-3.jpg
450
600
Renee Huepper
https://billscooling.com/wp-content/uploads/2018/04/Bills-Heating-and-Air-Conditioning-Lincoln-NE-logo-2018-300x124.png
Renee Huepper
2023-07-03 10:00:16
2023-07-04 10:37:25
Extend the Life of your Air Conditioner